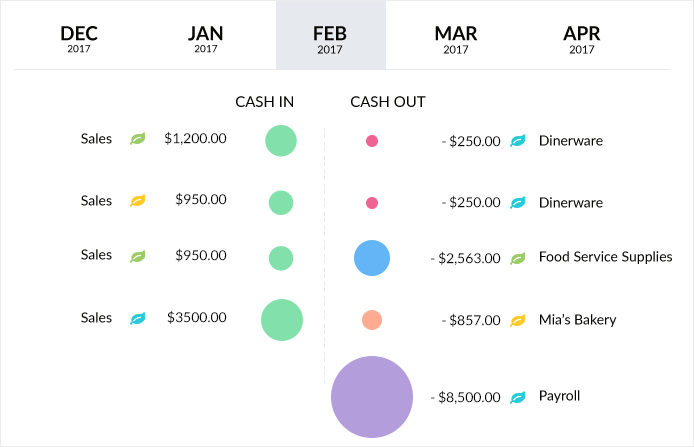 SEE WHAT'S
NEXT
Cashvue's innovative bubble timeline uses color and sizing to indicate cash amount and category, letting you focus on key cash movers affecting your business.
---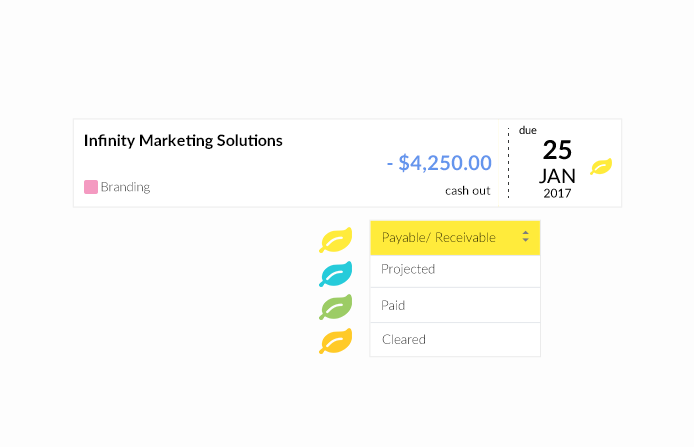 MAKE MORE INFORMED
DECISIONS
Cashvue lets you mark the status of every transaction, giving you an overview of cash statuses so you and your team can make smart decisions about pending payables, receivables, and projections.
---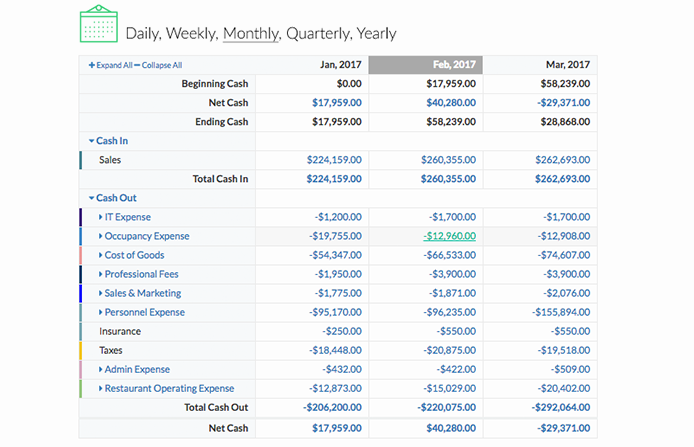 SAY GOODBYE TO SPREADSHEETS
Evaluate your cash flow over different timelines in just one table. Unlike traditional spreadsheets, our interactive cash flow table lets you zoom in and out of different timelines with the click of a button.
---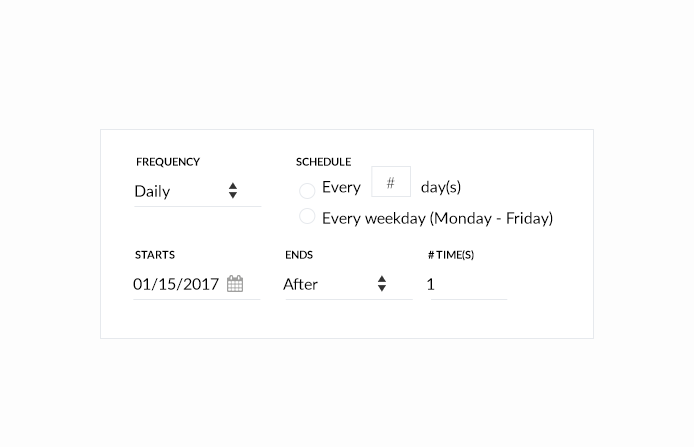 PROJECT FUTURE CASH FLOWS
Add multiple transactions into Cashvue's system with minimal effort. Cashvue's dynamic projection tool enables you to customize your transactions for any repeat type for any time period, weather it is one time or repeats frequently, appreciates or depriciates by percentage or a fixed value
---