In CashVue, you can easily save your table for any given time period.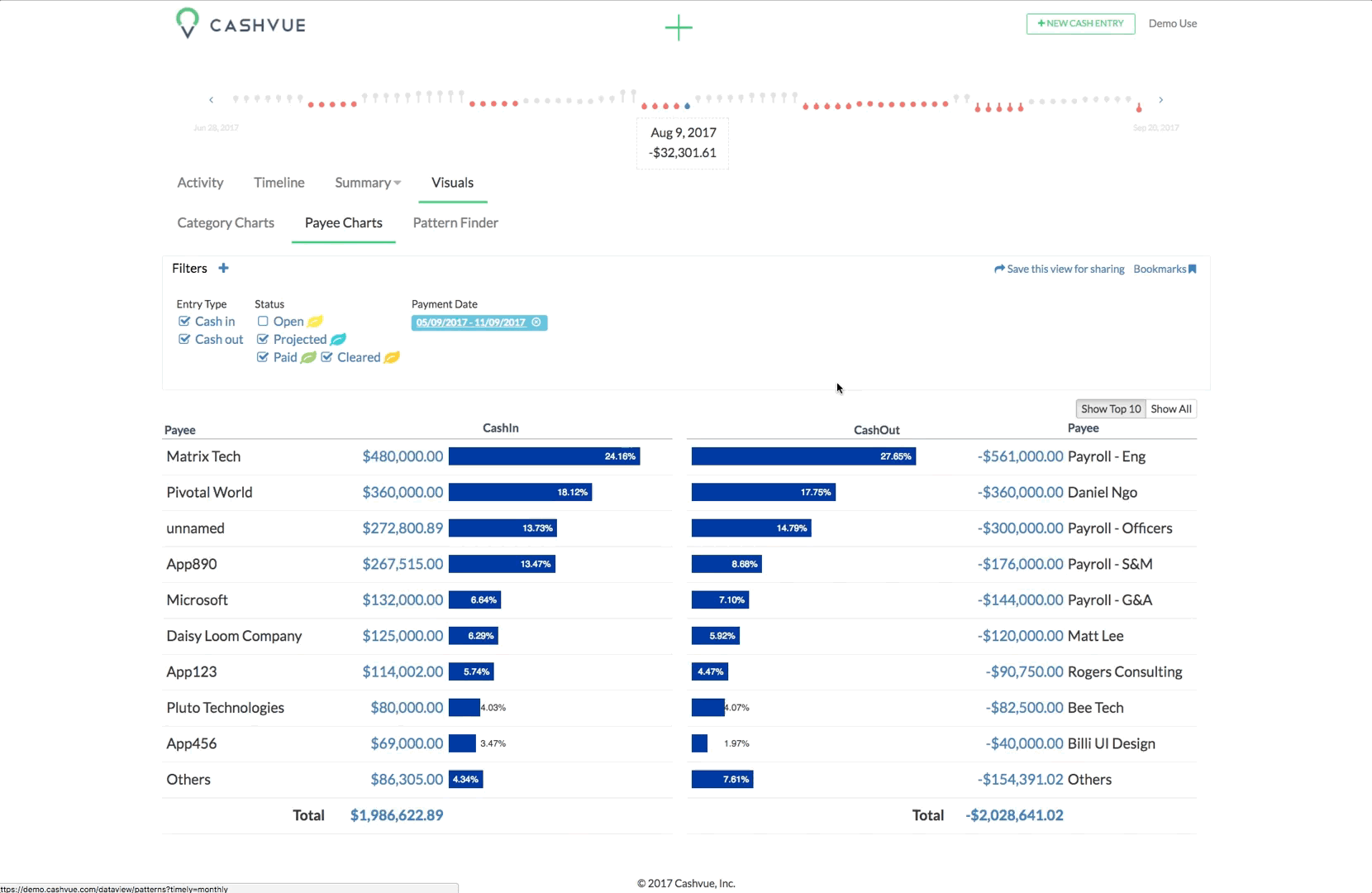 To save your view for sharing:
Look for this indicator on the top right of your data table.
Click on the link labeled "Save this view for sharing."
Give your bookmark a name that you will remember.
Enter a description (optional).
Make any changes to your entry type, status options and payment date if needed.
Click the Save button to save your view.
To access your saved views: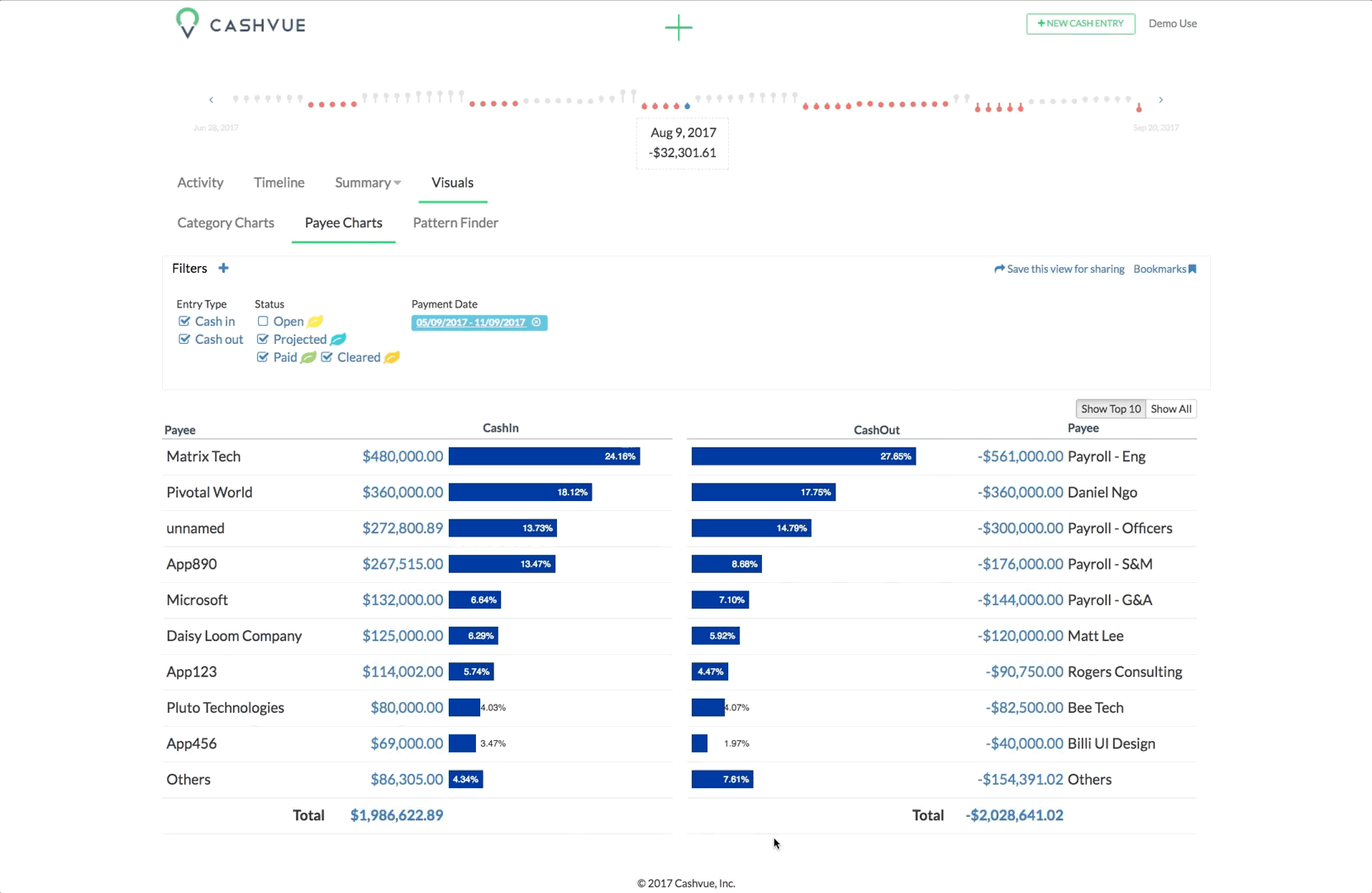 Click on the linked "bookmarks"
You will get a list of all your bookmarks for that table.
Use the search bar to find a specific entry or click Next on the bottom to scroll through all your bookmarks.
Click on the down arrow to open up the bookmark and view the details and description.
Clicking on the expansion icon will bring up the bookmarked table.

Related Articles