To determine the main sources of your cash inflows and outflows, look at the detailed views.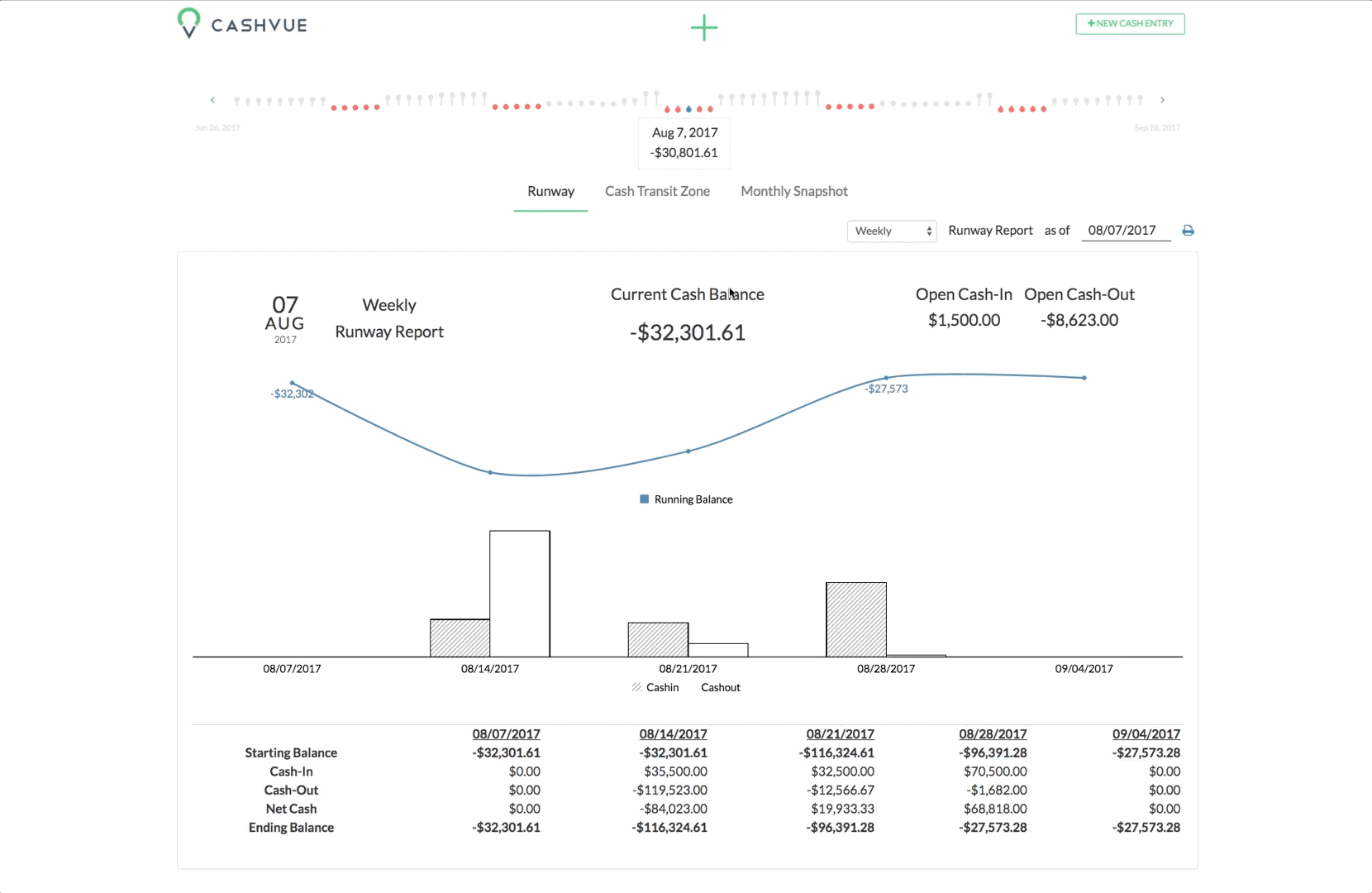 To do this in your Previous Reconciliation tab:

To determine your main sources of cash, the tree view will give you a visual look. The longer the colored bar, the more cash the category has.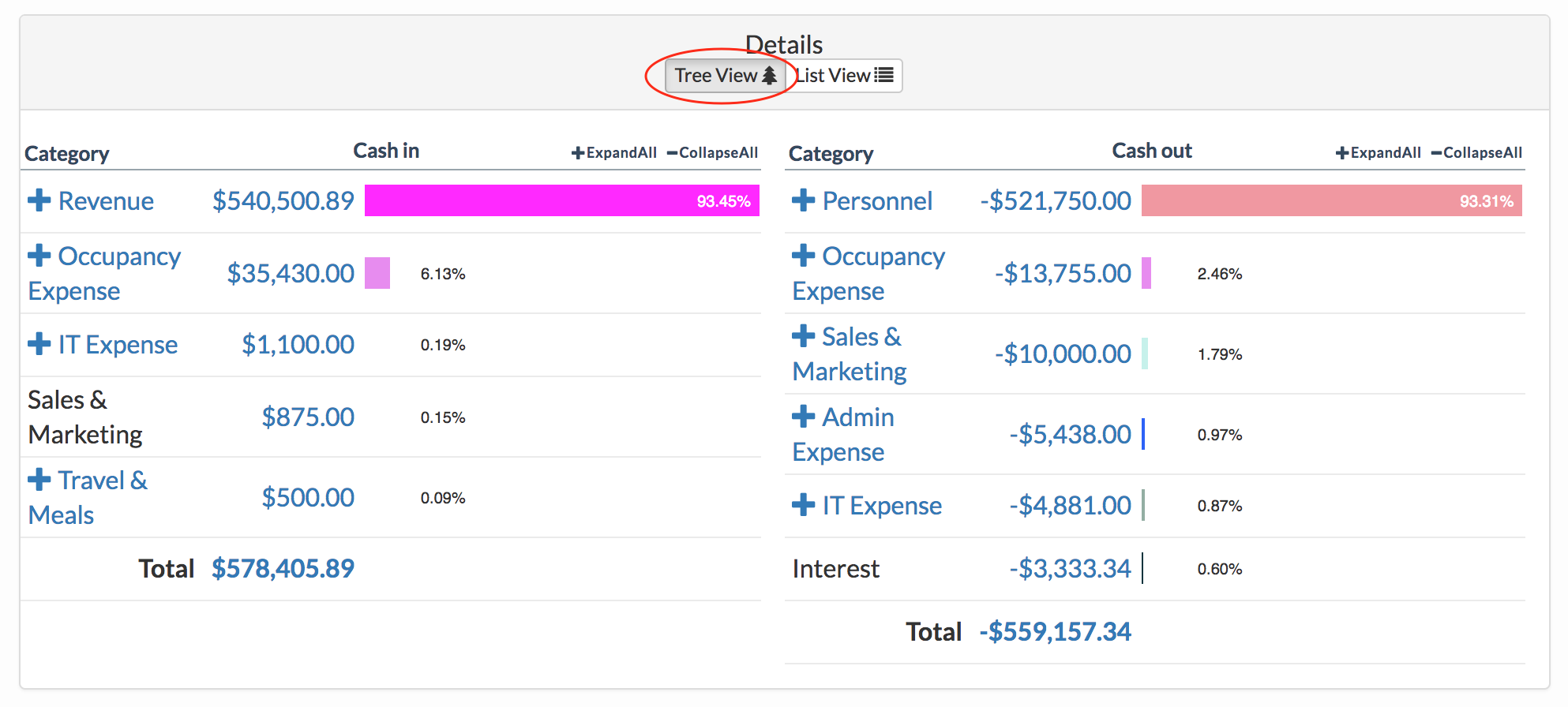 To view a break down of your individual cash transactions, use the list view. You can view your entries broken down by payment date, payee, category, and amount.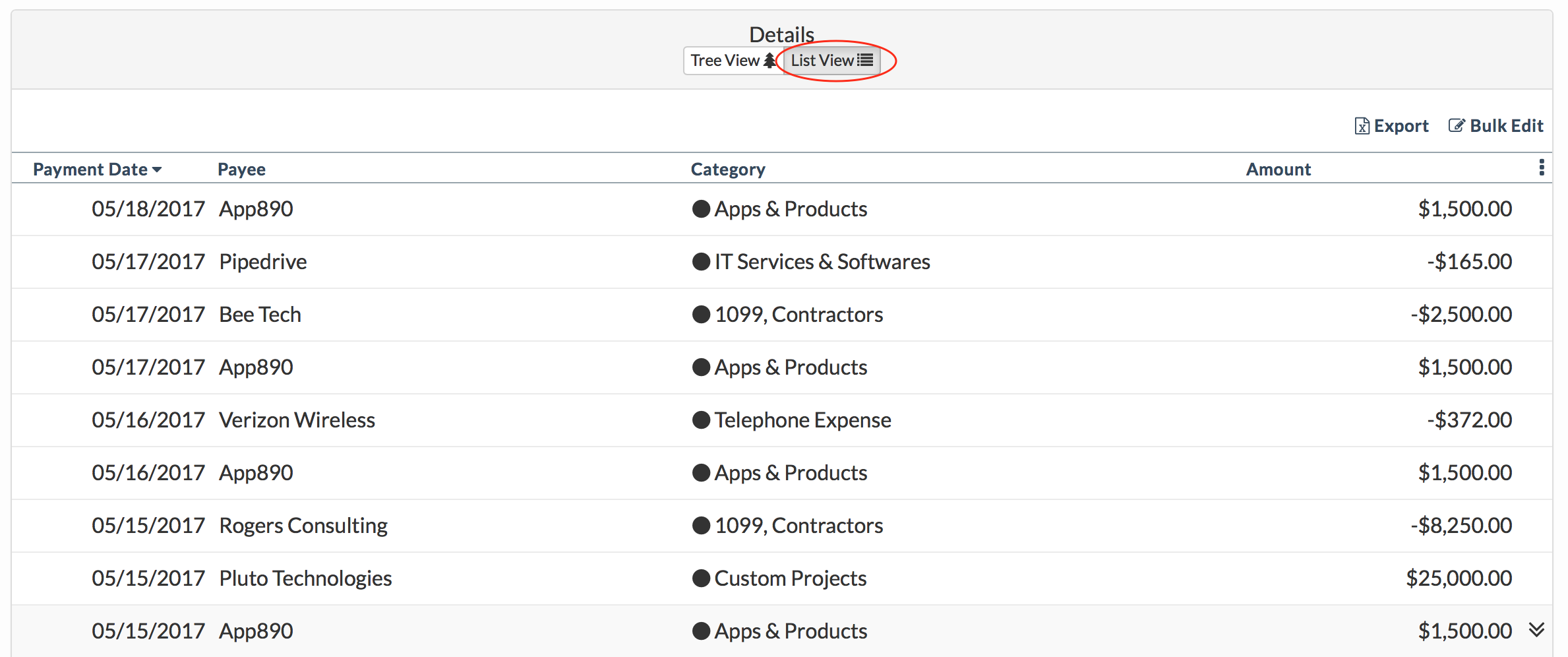 To view this information on your Unfinished Current Reconciliation tab:
Click on view, edit or finalize.

Related Articles
Reading the Reconciliation Summary
Viewing Historical Reconciliation Summaries and Full Reports