The demo account is there to allow you to take CashVue for a test run.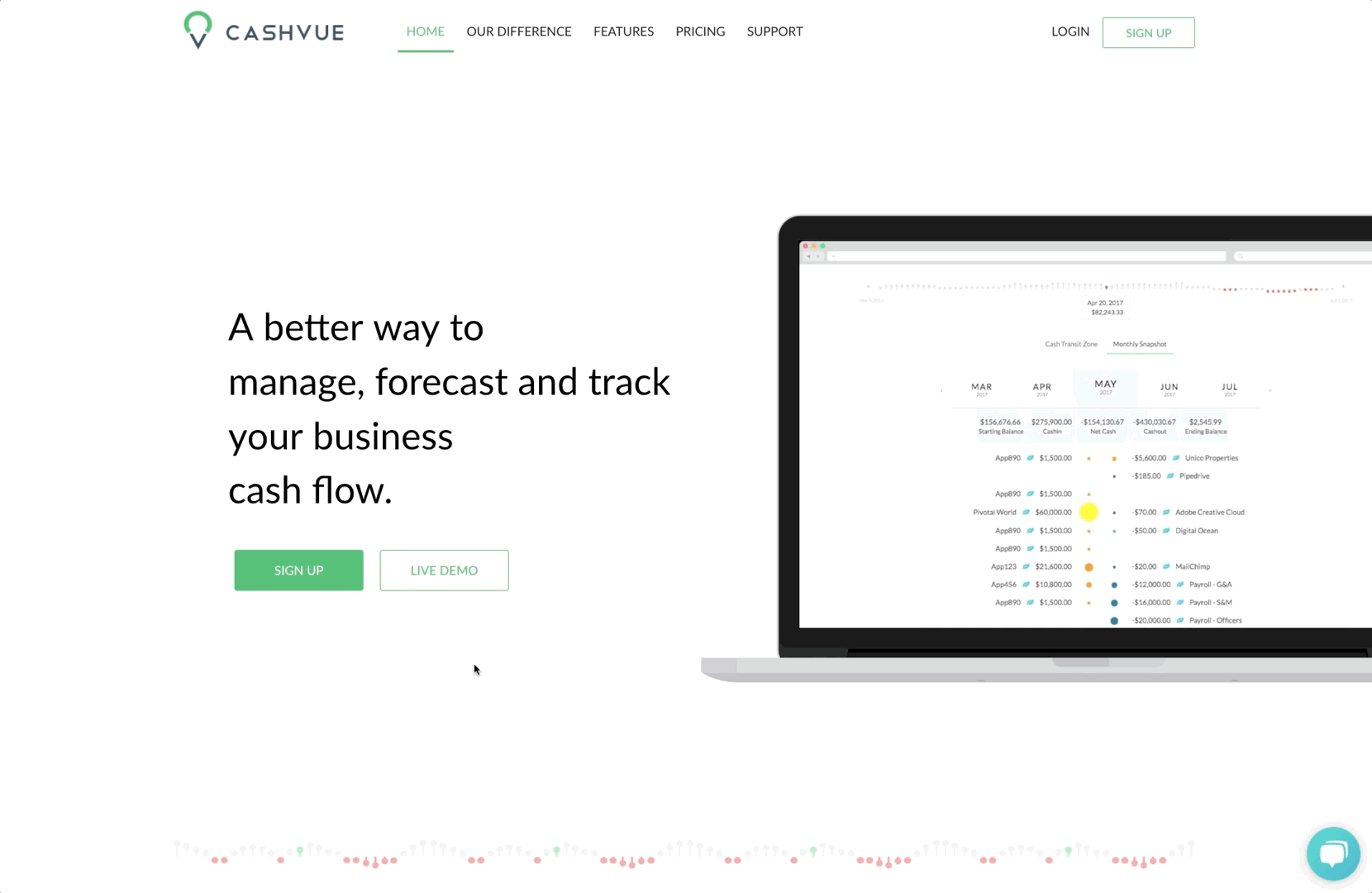 To log in to the demo account:
From the home page, click on the button labeled Live Demo.
From there, you can request a demo from our team, or play around with the live demo account by clicking on the "click here" button at the bottom of the form.
A login screen will open up with the login name and password pre-populated. Simply click the login button and you're on your way!
Related Articles