This section allows you to categorize and organize a single transaction entry.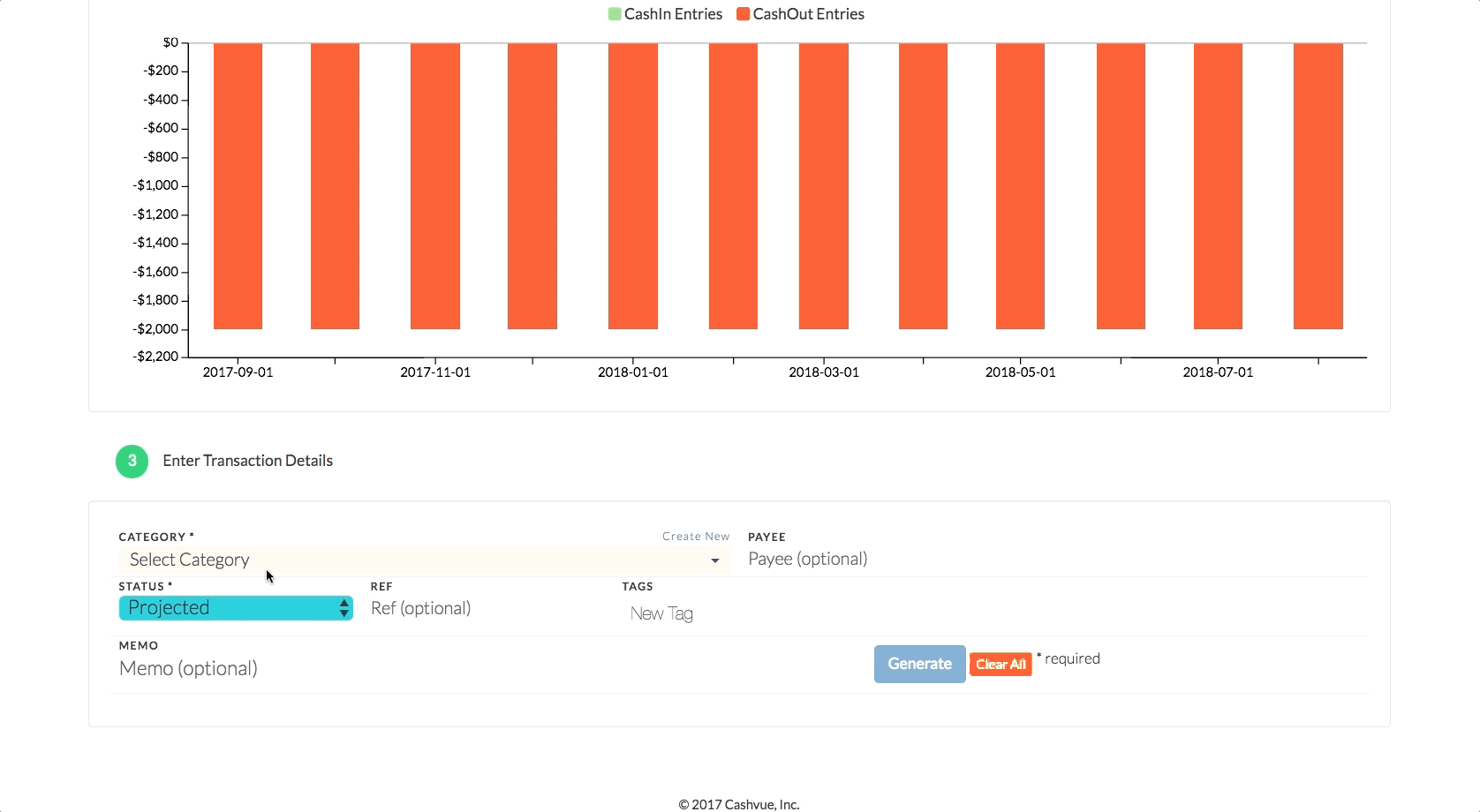 Organize your cash transaction:
Click on the Select Category to open up the drop down list of category options.

If applicable, enter the payee of your cash transaction.
Per your preference, you may enter a number or name as an internal reference.
Enter tags so you can easily categorize and find your entry.
There is only one option for its status: "Projected." This allows you to complete a projection of your cash flow during varying intervals of time.
For example, your entry could look like this:

Lastly, click on the blue Generate button to complete your entry.
If you make a mistake and need to start all over again, simply click the yellow Clear All button.

Related Articles
How Do I Input a New Projection?
How To Enter Multiple Cash Entries All At Once