While you can input your cash data into Cashvue, you can also easily export your data to use elsewhere.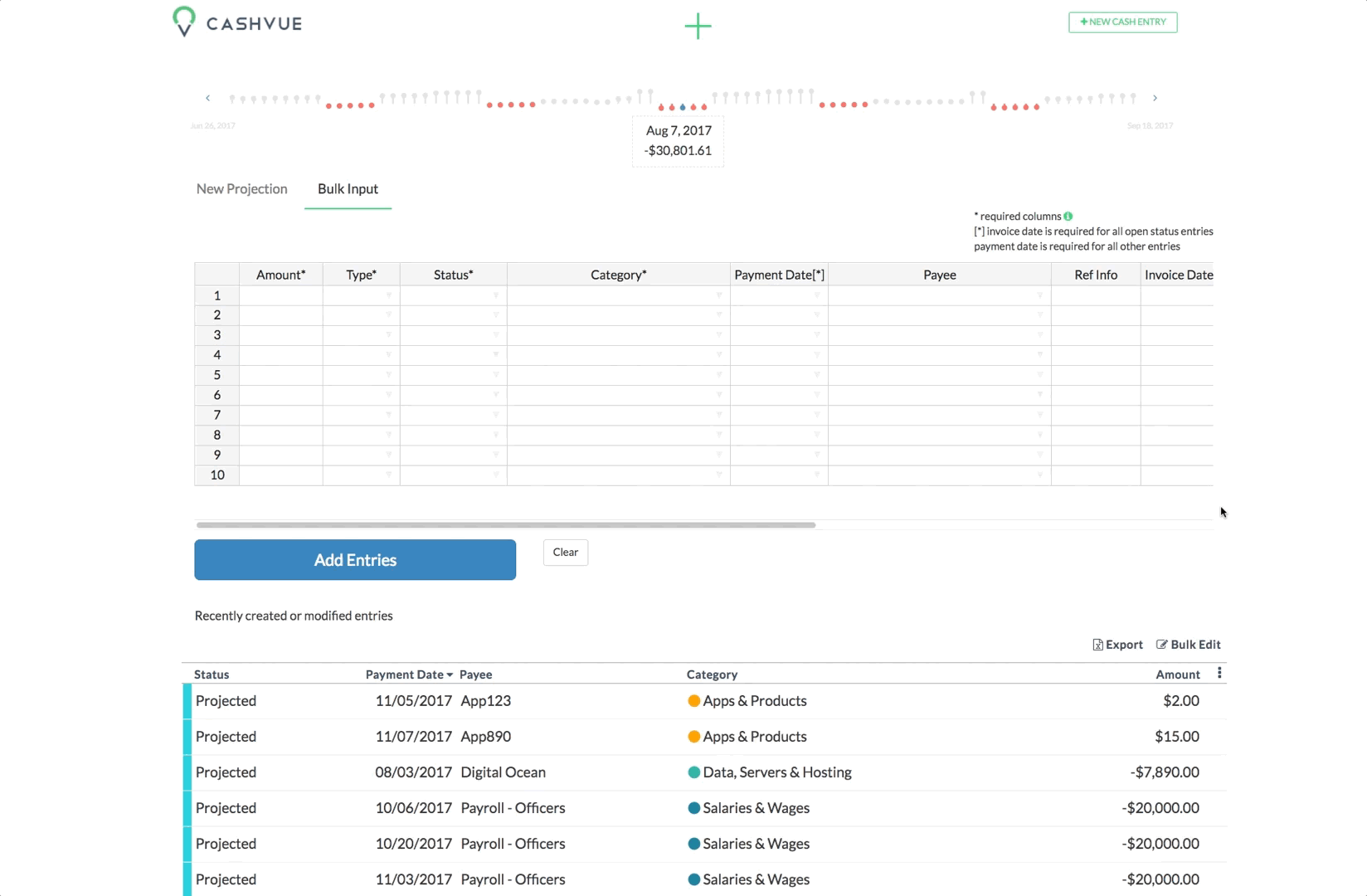 This export function is available for tables such as those found on the Bulk Input page and the Cash Balance page.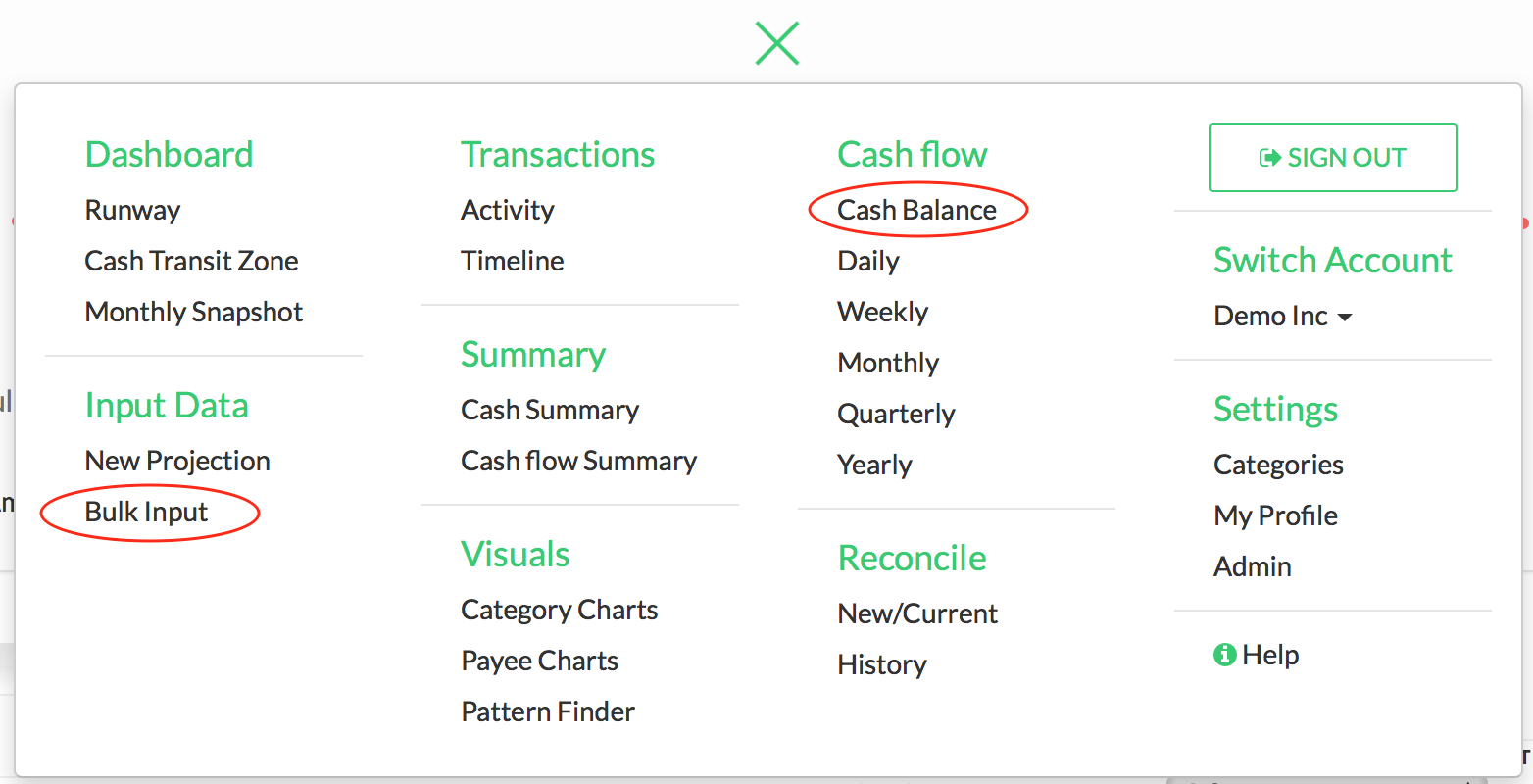 To export your table into a spreadsheet:
Find the words "Export" and "Bulk Edit" on the top right of the table
Click on the word "Export."
The exported data will be downloaded onto your computer.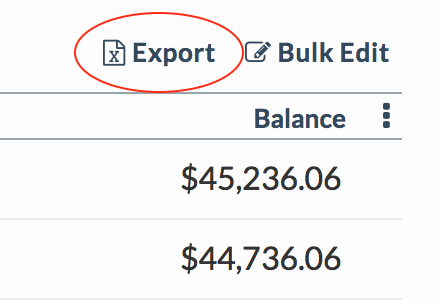 You can also export the cash flow tables: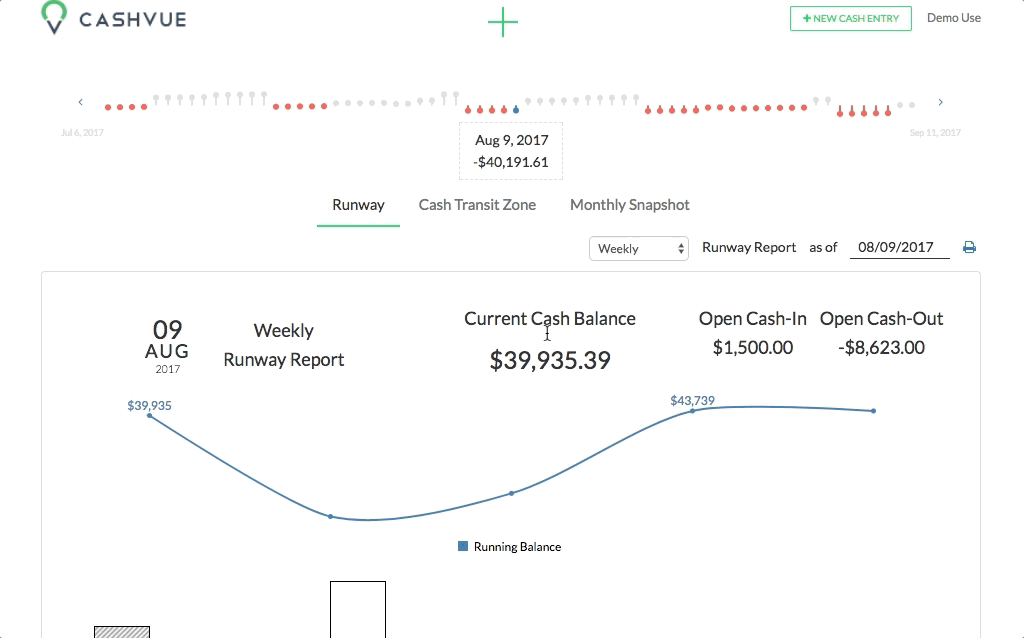 Related Articles
How Do I Input a New Projection?
How To Enter Multiple Cash Entries All At Once