Getting started can seem overwhelming, but don't worry! It's really easy!
After setting up your account and logging in, you'll be taken to your Cashvue home page, or dashboard. At the very top of the page, you'll see this:

You can start by clicking the green "plus" sign in the middle of the screen, which opens up your main menu: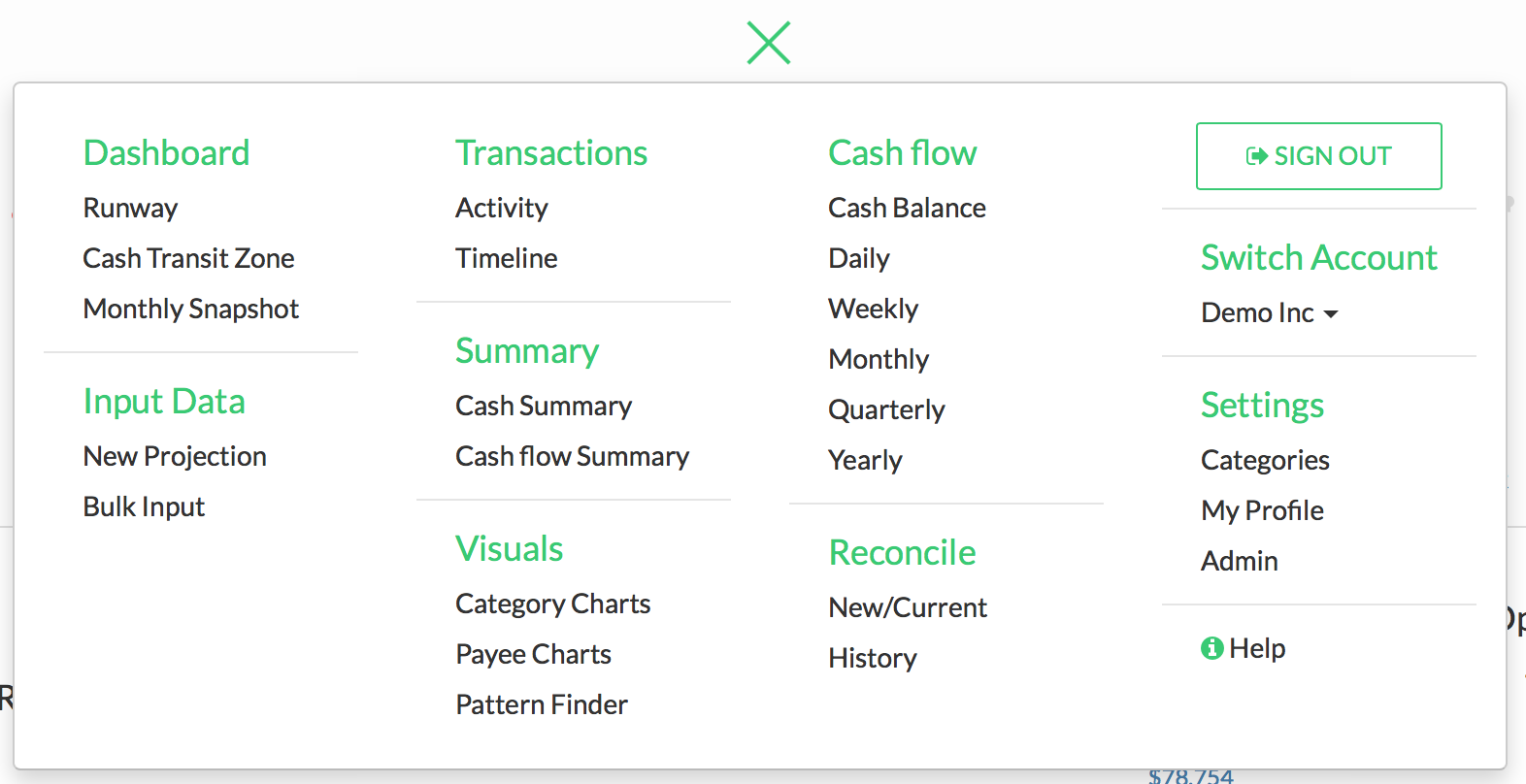 From this menu, you can quickly and easily:
Access your dashboard
Input cash entries
Get a glimpse of your transactions
View summaries of your cash-ins and cash-outs in graph or visual form
See your cash flow and balances
Make changes to your profile
and more!
Related Articles
Edit and View Categories of Revenues and Expenses