Setting up a CashVue account is quick and easy!
From the CashVue home page, click one of the two Sign Up buttons.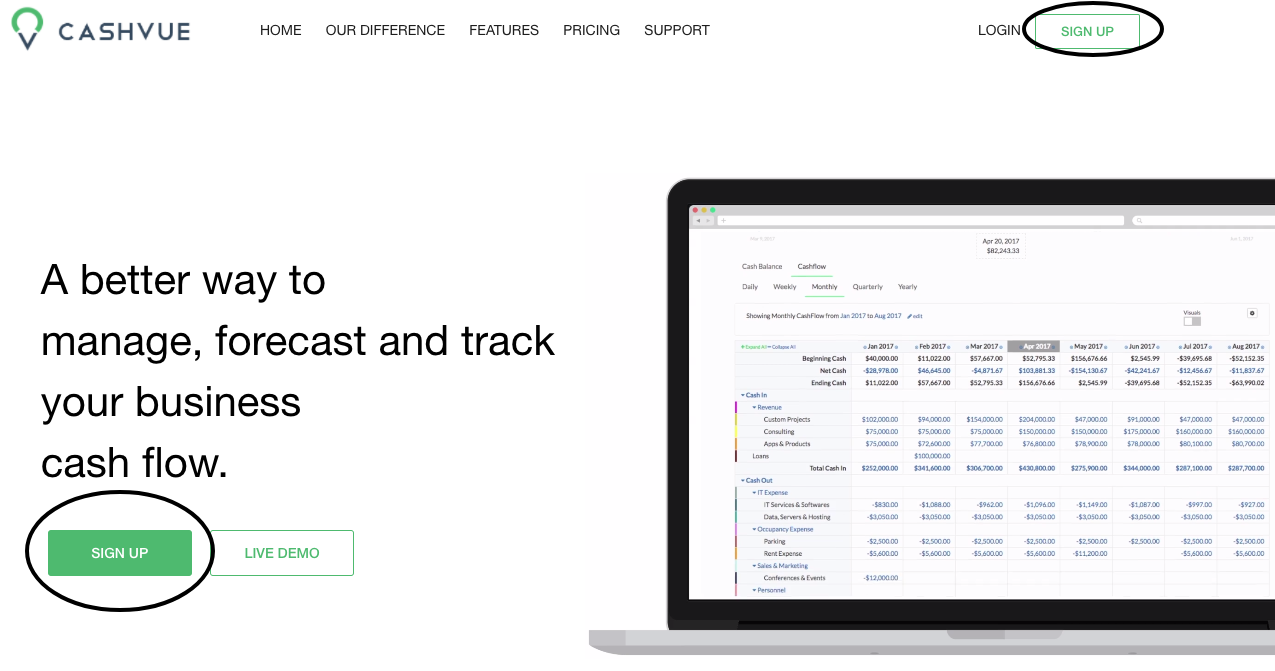 A sign up form will open. Enter your full name, work email address, a name for your CashVue domain and your company name.
Confirm that you are not a robot by checking the box.
Click the green Sign Up button.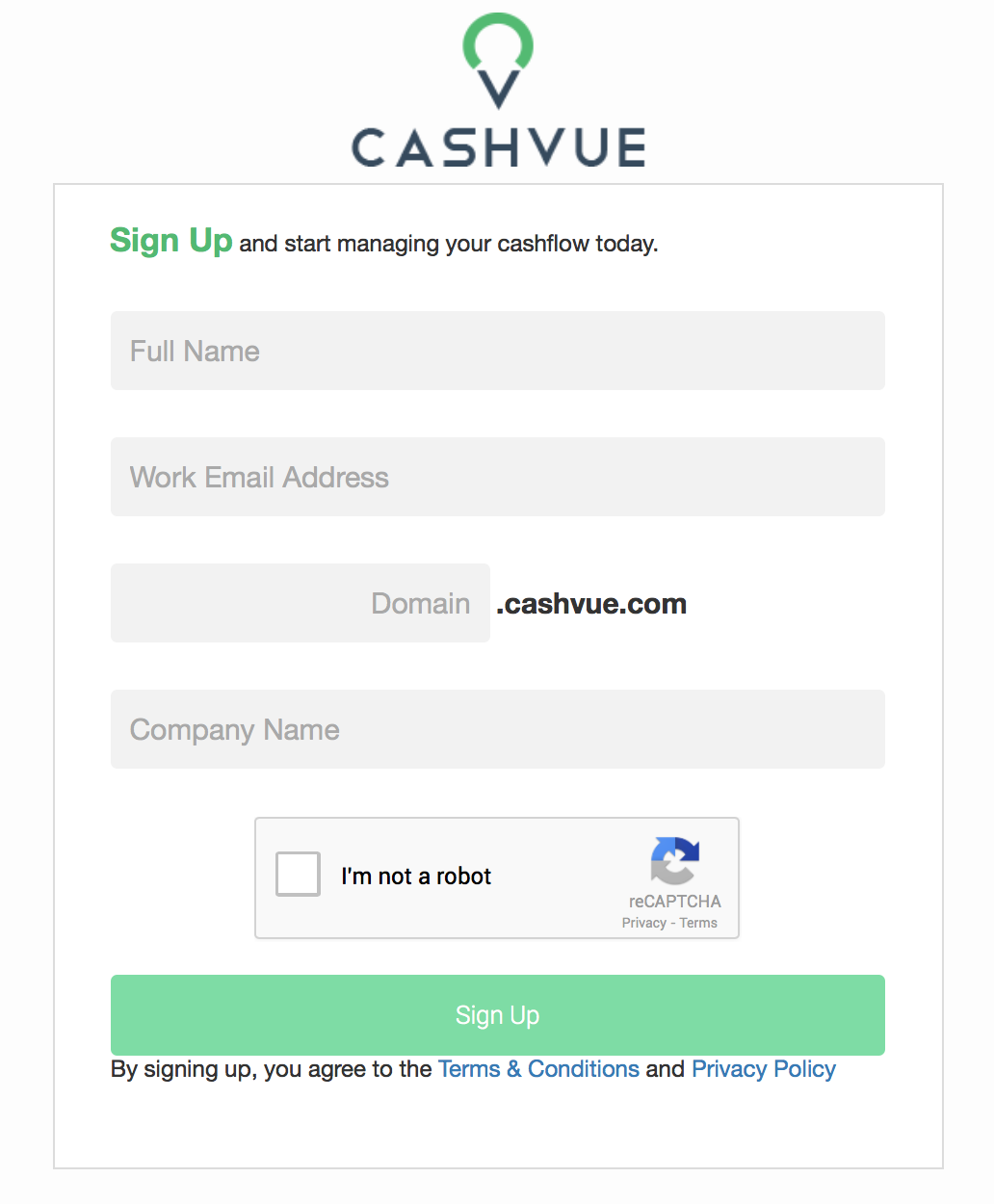 Check your work email to confirm your registration and to set up your account.
In your welcome email, click on the green Start Here button.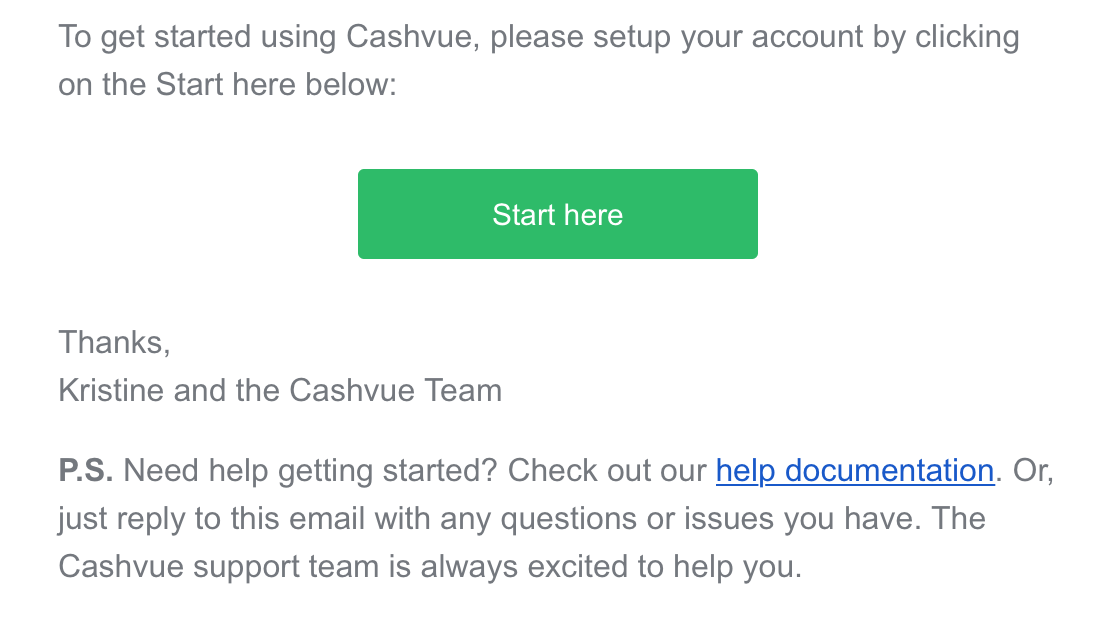 You'll be taken to a screen to set up and confirm your password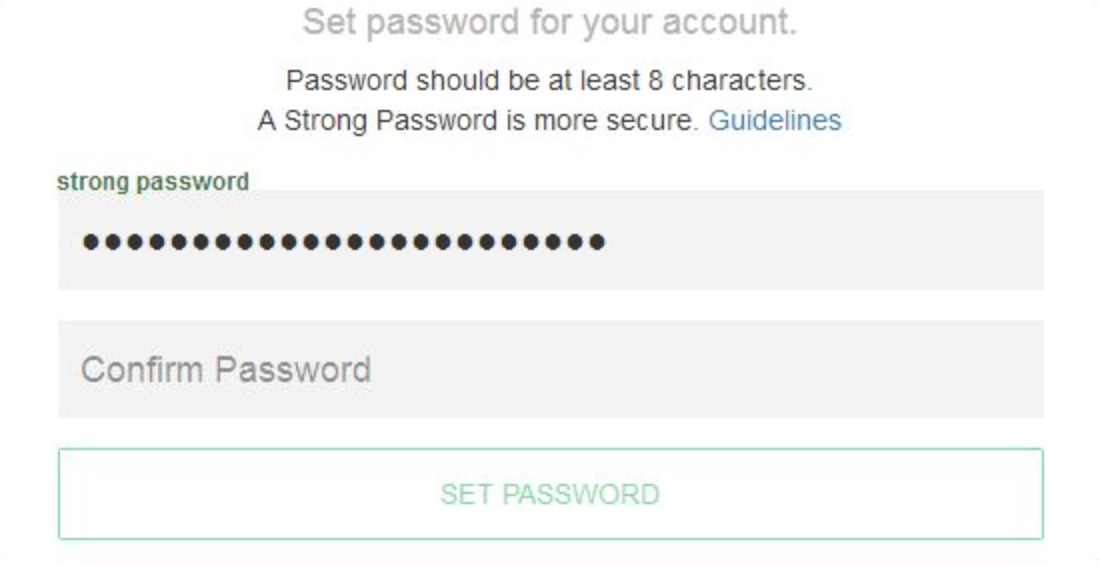 Once your password is set up, you can log in to your new account, and you can start inputting your entries and tracking your cash!
Related Articles
Edit and View Categories of Revenues and Expenses