Sometimes you want to take a look at your weekly projected cash balances. In other instances, you need to check your daily or monthly numbers.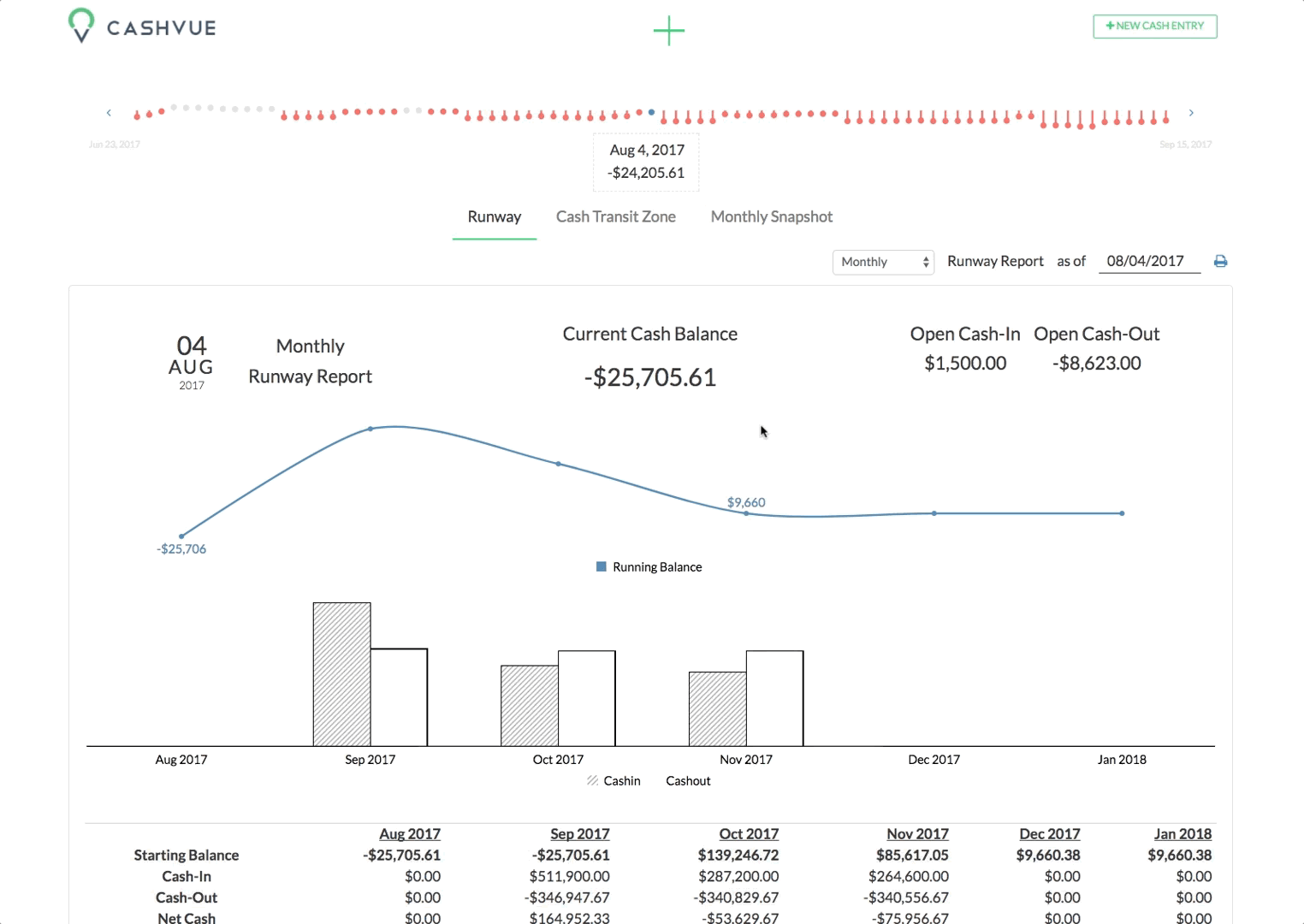 By default, the Runway Report is set to a weekly view.
To change the time basis on the runway report:
Right above the line graph you will see a dropdown that is set to a weekly view

Click on it to choose either a Daily or a Monthly view for your Runway Report

Additionally, if you'd like to change the start date of the report, simply click on the date next to "as of" to access the calendar.
Related Articles
Edit or Delete Cash Entry in Monthly Snapshot
Select Time Basis in Cash Summary
Graph and Table Showing Cash Inflows and Outflows
Select Type of Schedule Basis: Daily, Weekly, Monthly, Quarterly, and Yearly
Select Duration on Cash Flow Table