In your Cash Summary, you can change the time basis of the report and choose from Daily, Monthly, Quarterly or Yearly.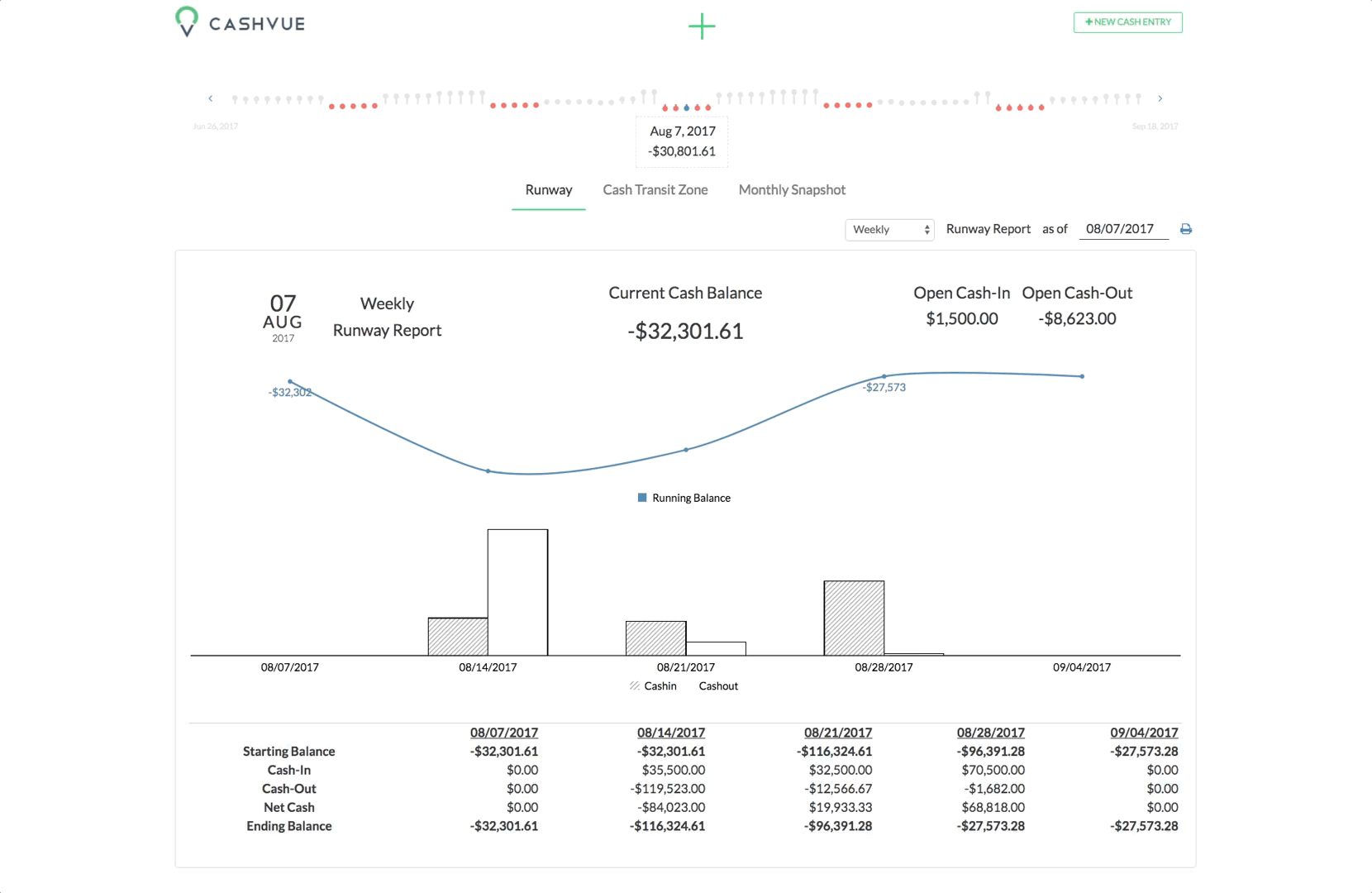 To Select Your Time Basis: 
Navigate to the drop down menu on the right-hand side and click on the down arrow.
Choose the time basis you want to view.
The more frequent your time basis, the more bars will be displayed on your graph.
Related Articles
Changing Time Basis on the Runway Report
Edit or Delete Cash Entry in Monthly Snapshot
Graph and Table Showing Cash Inflows and Outflows
Select Type of Schedule Basis: Daily, Weekly, Monthly, Quarterly, and Yearly
Select Duration on Cash Flow Table