Entries can be edited or deleted within the Monthly Snapshot.
To do this:
Go to Monthly Snapshot.
Click on the pencil icon next to an entry to start making changes.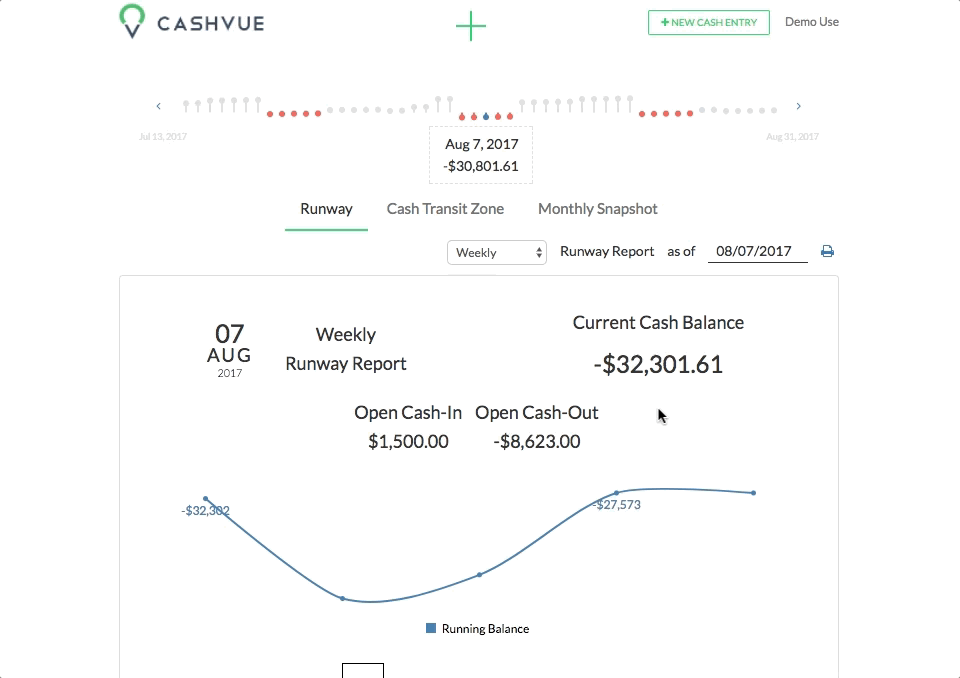 Once in the editor, you can make changes to the:
Status of the entry
The amount
The type from Cash-in to Cash-out or vice versa
The category
The invoice date
Payment terms
Due date
Payment date
Payee
Reference
Memos and tags
You can also easily clone or delete the entire entry by using the buttons at the bottom right.
Related Articles
Changing Time Basis on the Runway Report
Select Time Basis in Cash Summary
Graph and Table Showing Cash Inflows and Outflows
Select Type of Schedule Basis: Daily, Weekly, Monthly, Quarterly, and Yearly
Select Duration on Cash Flow Table